The construction of a new state-of-the-art courts complex for Limerick city is currently underway.
The project began construction in November 2015 at the site known as Costellos yard, Mulgrave Street and had been hoped the new complex would be completed by the end of October this year.
However it is now anticipated that the new multimillion euro criminal Courthouse will not open until early 2018.
The new courthouse is part of a €140 million public private partnership which is being  delivered as part of the Government's stimulus package and has created 700 fulltime and up to 1,000 jobs around the country. The project will see upgraded Court facilities in seven different regions around Ireland. New Court houses are to be constructed in Limerick, Drogheda, Letterkenny, Wexford. Refurbishments are being carried out in Cork, Mullingar and Waterford.
The new Courthouse in Drogheda was officially opened on 10th July last and marked the beginning of a series of Court openings across the Country. The construction of a Courthouse in Letterkenny and Wexford is expected to be completed early next year.
The new criminal courts complex in Limerick will incorporate six courtrooms, custody facilities and a number of offices and will be situated beside Limerick prison which will result in swift and easy transportation and a more effective use of state/ Garda resources.
The new courthouse will result in increased efficiencies. Waiting times will be reduced which will serve to reduce legal fees and costs.
The Courthouse will provide modern, comfortable and fit for purpose facilities for the Judiciary, the legal profession, An Garda Siochana and the general public.
The new building will replace the current district court complex adjacent to City Hall and when operational, all criminal cases before the district court and circuit court will be held at the new facility.
The new courthouse will deal with criminal cases only.
It is also anticipated that the Central Criminal Court sits regularly for murder and rape trials.
Civil cases and family law proceedings will continue to be heard at the County Courthouse, Merchants quay.
As well as employing people directly, there will be considerable spin-off for the local economy with many local sub-contractors and suppliers benefitting as well as the hotels, bar and restaurants.
There has been criticism for the decision of the Court service not to include public parking at the complex which may impact on traffic in the vicinity. As things stand, there will be no facility for members of the public, including witnesses and jurors to park when attending court. There will only be parking for staff, An Garda Siochana, the prison service and members of the Judiciary.
It is also understood that just 2 of the 6 courtrooms will be fitted with videoconferencing facilities although this is to be confirmed.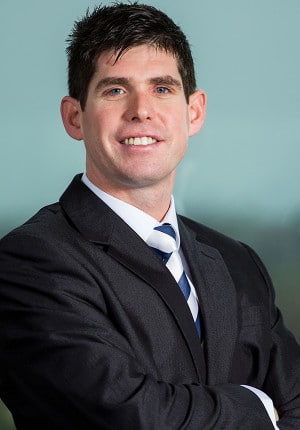 Derek Walsh,  Solicitor at Keating Connolly Sellors, can be contacted at [email protected] or by telephone on +353 (0)61 414 355 or +353 (0)61 414 353.
The material contained in this article is for general information purposes only and does not constitute legal or other professional advice. We advise people to always seek specific expert advice for their individual circumstances.
Share this story, choose your platform